The Best Government Exam Coaching Institute in Kolkata, Excellent Tutorial, was established by Sri Amitava Misra, a State Bank employee at Bengali Tola, Samastipur (Bihar) on 10.01.1989. Later he opened a branch in Patna. Finally he took VRS, came to Kolkata and opened a branch at Jadavpur.
Profit making is secondary; the main motto of Excellent Tutorial is to impart flawless and state-of-the-art coaching to the students who aspire for government jobs. Being a successful banker and having a coaching experience of more than 30 years, Mr. Misra knows better how to prepare, what to study and also how to apply the short-cut techniques to crack the exam.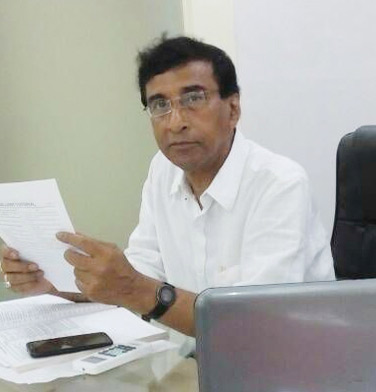 I started my career as a banker in SBI and then as a professional-teacher and head of this institution from Samastipur in Bihar. True, Bihar is a very poor State in almost every field of development and is generally found somewhere near the last few steps of the economic ladder. But if the field is related to competitive exams, you invariably have to go up the ladder to find out Bihar.
But in West Bengal, that too in Kolkata, to my utter surprise, I have noticed that a majority of the neo-graduates do not have concrete planning about their future. They do not know which career they should pursue, what the condition of the job market is and which job is the fittest for them. Many even think that competitive exams are not their cup of tea.
No dear, there is nothing to fear and believe me, you are no less than anyone else. There are hundreds of thousands of job openings in public sector – all are meant for you, but none is reserved for you. Grab them, rob them, steal them, but remember, before that, you have to deserve them! Keep one thing always in mind — though for the time being, that you are jobless now, and so you cannot afford to waste a single day!
What you need now at this juncture of your life is a genuine mentor, who can help you achieve your coveted job within the shortest time. I sincerely assure you that we, at Excellent Tutorial, do exactly that. Trust us, we value our name.